Venice becomes an open-air theatre for this year's Carnival celebrations, dedicated to free expression and creativity! 
The symbols of earth, water, fire and air move from the origins to originality to become a unique and imperfect sign, an expression of the unique and unrepeatable self. "Take your Time for the Original Signs" is the title of the Venice Carnival 2023. From 4 to 21 February, calli and campi, streets and squares will once again resound with music and performances for a Carnival spread throughout the city, from the islands to the mainland.
For about twenty days, Venice will become an open-air theatre and a widespread ideal scenario where every language and artistic form is admitted. An edition that once again sees the signature of Massimo Checchetto, Artistic Director and set designer of the La Fenice Theatre.
An irreverent and playful overturning of conventions: the theme of the 2023 edition is inspired by the signs of the constellations and by those original symbols that distinguish the Venetian Carnival.
This festive and ancestral atmosphere is an invitation to participate in the great and fantastic 'Zodiac' of originality and creativity of the most famous Carnival in the world
, seeking one's original sign in total freedom of creative expression, as a manifestation of identity and self-affirmation. 
(events.VeneziaUnica.it)
Camping Fusina awaits you to experience the magic of the Venice Carnival 2023:
– Privileged view of the Venice lagoon
– Hourly connections to the historic center of Venice by motorboat directly from the campsite (Check online the timetables)
– Reception open 24 hours for Check-in operations
– Use of hot water, camper service and free WiFi
 Camper + 2 persons: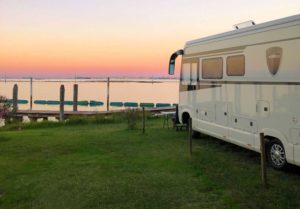 from: 38€/night
 Stays in Mobile Home: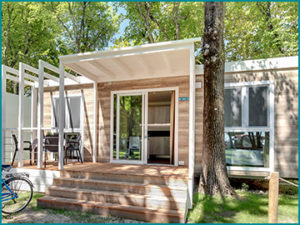 from: 75€/notte
Call us for more informations:
T: (+39) 0415470055
or write us an email: info@campingfusina.com